Tidemark's goal with our Encore Checking Account

is to ensure that everyone has access
to safe and affordable banking services free of excessive minimum balances and high or unpredictable fees.
We'll Help You Reestablish Your Financial Footing
Key features of the Encore Checking Account include a monthly cost of only $5 a month (waived with debit card usage)  NO NSF or Overdraft fees, the ability to pay bills and make purchases, and federal deposit insurance. Encore Checking is available in every one of Tidemark's 7 branches across Sussex, Kent, and Wicomico Counties.
Plus, all of these services for FREE:
FREE Debit Card for Bill Pay and Point of Sale transactions
FREE Branch Services
FREE Automated Telephone Banking
FREE Live Chat
FREE Mobile Deposit
FREE Online/Mobile Banking
FREE Account Alerts
FREE e-Statements
Our Encore Account received certification from the National Cities for Financial Empowerment Fund (CFE Fund) as meeting the
Bank On National Account Standards (2023 - 2024)
.
The national safe account standards, co-created by consumer advocates, leading national nonprofit organizations, civic leaders, and other financial institutions, designate both core and strongly recommended features that ensure low cost, high functionality, and consumer safety. We are 1 of 115 financial institutions nationwide with the certification.
Features
Debit Card

Free

Minimum Opening Deposit

$5 in Prime Savings Account; $0 in Checking

Monthly Maintenance Fee

$5*

Overdraft or NSF Fees

None

Account Activation, Dormancy, Inactivity, and Low Balance Fee

None

MEMBER SERVICE

Branch Access

Free and unrestricted

Automated Telephone Banking

Free via our Automated Telephone Banking system or live with our Contact Center

ATM Access

Free at Tidemark Express Teller Machines (ETMs), Up to 8 per month free at foreign ATMs

Functionality
Deposit Capability

Free cash and check deposits in branch, at Tidemark ETMs, and via mobile banking

Bill Pay

Free

Member Check Cashing for Tidemark Checks

Free

Online and Mobile Banking

Free

Account Alerts

Free

Monthly Statements

Free electronic; $1 per month for paper statements
*This fee is waived in any month you conduct a minimum of 10 posted signature-based debit or credit card purchases per month.
Rely on Our Expertise, Credibility and Consistent Advice
In late 2015, we implemented a plan to enhance our financial counseling services by certifying employees with the Accredited Financial Counselor (AFC®) designation.  Our financial counseling program is free to members to help make a positive difference in your financial future. Our Financial Counselors are looking out for you and your family by offering various services:
Education regarding sound financial principles
Assist with debt management
Identify and modify ineffective money management behaviors
Develop successful strategies for achieving financial goals
Develop new perspectives on the dynamics of money in relation to family, friends and individual self-esteem
Break free of Payday Lenders with the Encore Advance Program.
Maximum advance is the lesser of $500 or your normal payroll deposit.
Abbreviated payroll advance application… original application is good for a period of 1 year
Advance must be paid by automatic debit on your next pay date. Pay date cannot exceed two weeks.
Fees: $5 per $100 borrowed.
Need some help breaking free of the Advance cycle?  We can put you on a schedule to pay off your advance over a time period up to 6 months.
Amount*: Minimum Loan of $200 and maximum of $500.
Maturity*: Minimum of 1 month and maximum of 6 months.
Interest Rate: 6% APR.
Payments: Equal installments of principal and interest over the term of the loan.
*Based on the borrowers' ability to repay.
Looking for the checking account that fits your lifestyle and spending habits?
Tidemark Federal Credit Union has it. We're proud to serve members in Delaware, Maryland and beyond with various checking accounts tailored to all types of people – whether you're building up your credit or looking for higher rates on larger balances. We'll help you find the daily checking account that's right for you.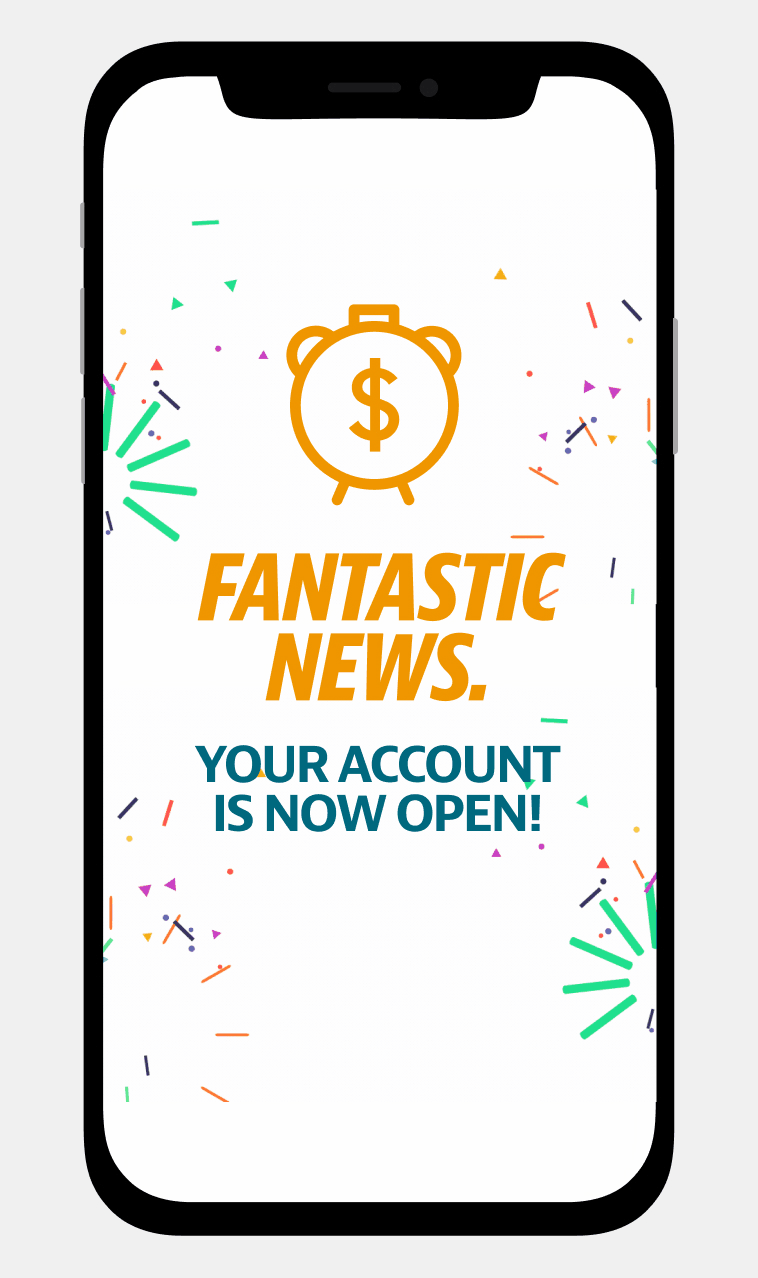 Frequently Asked Questions