Part of our commitment to your financial well-being is providing you with detailed information on how to spot, avoid and report scams.
Spotting, Avoiding & Reporting Scams
The Federal Trade Commission (FTC) is a government agency that protects people from frauds and scams.
You get a call or an email.  It might say you've won a prize.  It might seem to come from a government official. Maybe it seems to be from someone you know - your grandchild, a relative or a friend.  Or maybe it's from someone you feel like you know, but you haven't met in person - say, a person you met online who you've been writing to.
Whatever the story, the request is the same: wire money to pay taxes or fees, or to help someone you care about.
But is the person who you think it is? is there an emergency or a prize? Judging by the complaints to the Federal Trade Commission (FTC), the answer is no. The person calling you is pretending to be someone else.
Stop. Check it out- before you wire money to anyone.  Call the person, the government agency, or someone else you trust.  Get the real story. Then decide what to do.  No government agency will ever ask you to wire money.
Pass this information on to a friend.  You may not have gotten one of these calls or emails, but the chances are you know someone who has.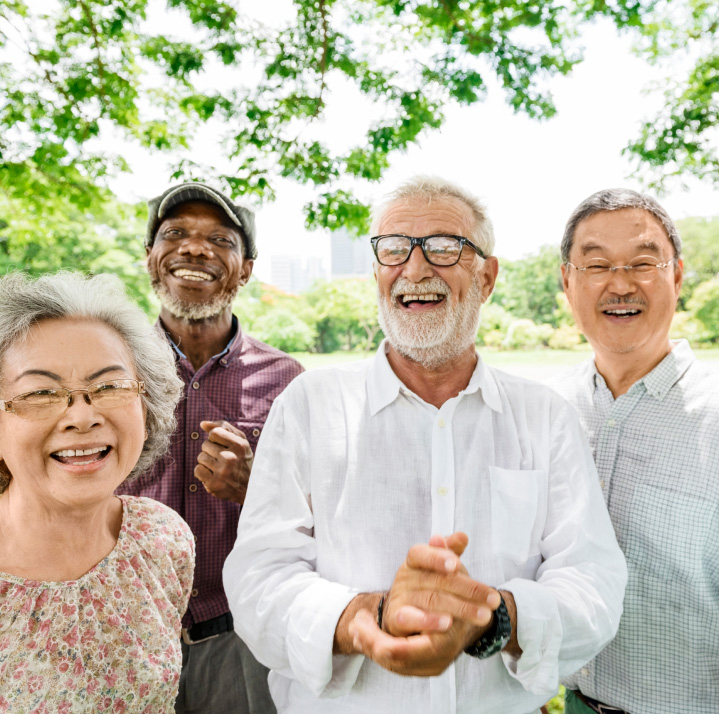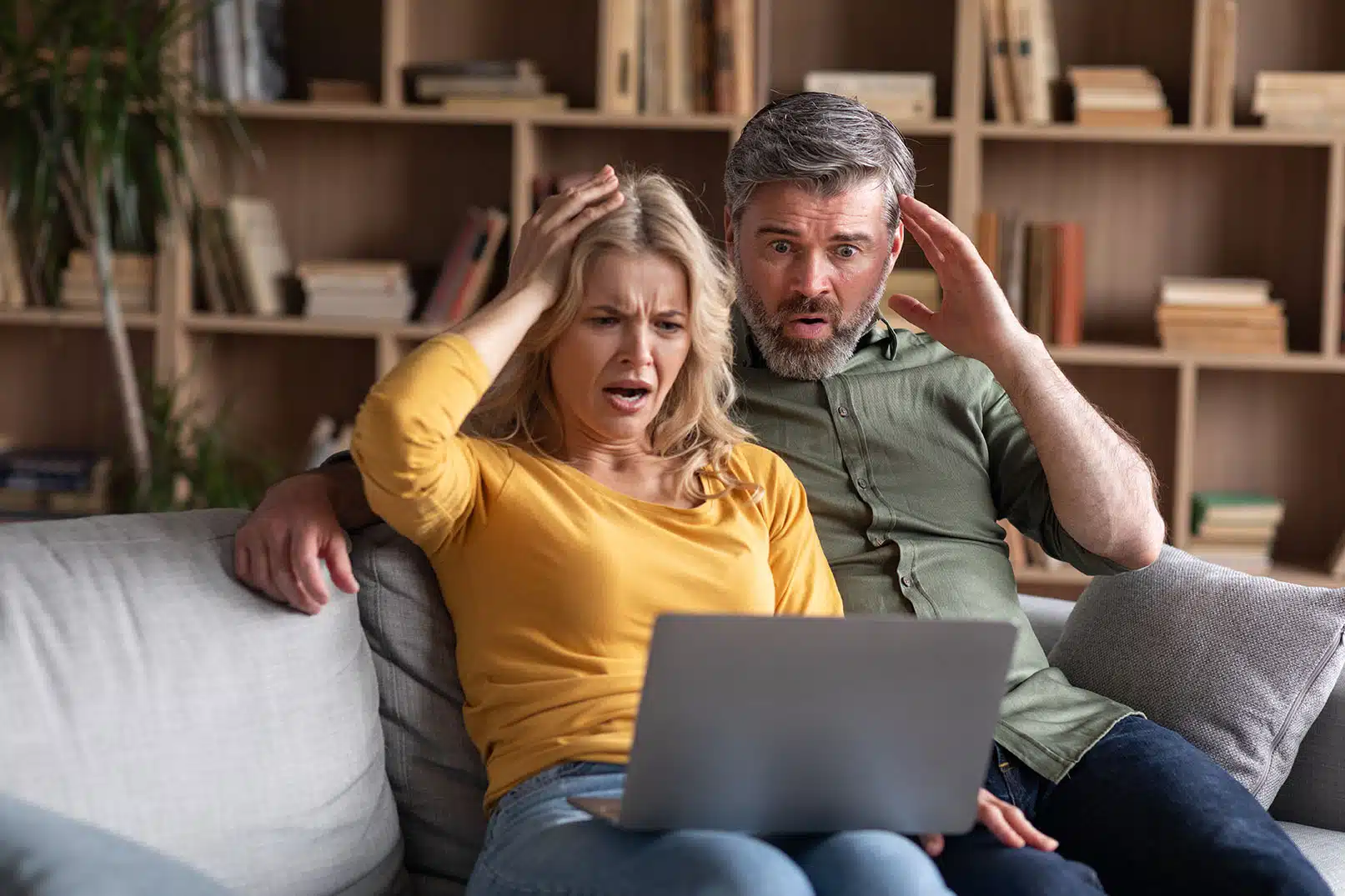 New Twist to the Zelle Fraud Scam
Fraudsters continue to target members of credit unions offering Zelle by using a sophisticated scam to defeat 2-step authentication (also referred to as out-of-band authentication), which leverages the use of one-time passcodes.
Here's How the Scam Works:
Fraudsters send text alerts to members –appearing to come from the credit union –warning members of suspicious debit card transactions.
Fraudsters call those members who respond to the text -spoofing the credit union's phone number -and claim to be from the credit union's fraud department.
To verify the identity of the member, the fraudster asks for the member's online banking username and tells them they will receive a passcode via text or email and the member must provide it to the fraudster. In reality, the fraudster initiates a transaction, such as the forgot password feature, that generates a 2-step authentication passcode which is delivered to the member. The member provides the passcode to the fraudster who uses it to log􀀃in to the member's account using a device not recognized by the host system.
Upon logging into the accounts, fraudsters change their online banking passwords and then use Zelle to transfer funds to others.
Note that fraudsters prefer to target Zelle due to the speed in which the transfers are made (minutes versus hours or days); however, the fraudsters have targeted other vendor P2P products offered by credit unions.
To combat this scam, Zelle introduced out-of-band authentication with transaction details. This involves sending the member a text containing the details of a Zelle transfer - payee and dollar amount – that is initiated by the member. The member must authorize the transfer by replying to the text. Unfortunately, fraudsters are defeating this layered security control.
The fraudsters follow the same tactics except they may keep the members on the phone after getting their username and 2-step authentication passcode to log􀀃in to the accounts. The fraudster tells the member they will receive a text containing details of a Zelle transfer and the member must authorize the transaction under the guise that it is for reversing the fraudulent debit card transaction(s). The fraudster actually enters a Zelle transfer that triggers the following text to the member which the member authorizes:
Send $200 Zelle payment to Boris Badenov? Reply YES to send, NO to
cancel. Tidemark FCU 302-629-0100. STOP to
end all messages.
Unemployment Benefits Scam
Is a Scammer Getting Unemployment Benefits in Your Name?
In a large-scale scam erupting in the midst of the Coronavirus pandemic, imposters are filing claims for unemployment benefits, using the names and personal information of people who have not filed claims. People learn about fraud when they get a notice from their state unemployment benefits office or their employer about their supposed application for benefits.
If this happens to you, it means someone is misusing your personal information, including your Social Security number and date of birth. Act fast. Here are steps that can help you protect your finances and your credit:
Report the fraud to your employer. Keep a record of who you spoke with and when.
Report the fraud to your state unemployment benefits agency. You can find state agencies here.

If possible, report the fraud online. An online report will save you time and be easier for the agency to process.
Keep any confirmation or case number you get. If you speak with anyone, keep a record of who you spoke with and when.

Visit IdentityTheft.gov to report the fraud to the FTC and get help with the next important recovery steps. These include placing a free, one-year fraud alert on your credit, getting your free credit reports, and closing any fraudulent accounts opened in your name. IdentityTheft.gov also will help you add a free extended fraud alert or credit freeze to your credit report. These make it more difficult for an identity thief to open new accounts in your name.
Review your credit reports often. For the next year, you can check your reports every week for free through com. This can help you spot any new fraud quickly.
One other thing: The unemployment payments usually are deposited to accounts the imposter's control. But sometimes payments get sent to the real person's account, instead. If this happens to you, the imposters may call, text, or email to try to get you to send some or all of the money to them. They may pretend to be your state unemployment agency and say the money was sent by mistake. This a money mule scam and participating in one could cause you more difficulties.
If you get benefits you never applied for, report it to your state unemployment agency and ask for instructions. Don't respond to any calls, emails, or text messages telling you to wire money, send cash, or put money on gift cards. Your state agency will never tell you to repay money that way. Anyone who tells you to do those things is a scammer. Every time.
Corona Stimulus Check Scam
Scammers are Using This Incident To Create Fake Stimulus Checks
Fraudsters haven't wasted any time with scams related to the coronavirus. In response to the federal stimulus package,the Better Business Bureau (BBB)reported that fraudsters have deployed a variety of scams involving coronavirus stimulus checks. The BBB Scam Tracker has received several reports of coronavirus scams where individuals are contacted through text messages, social media post /messages, or phone calls.
One version of the scam targets seniors through a Facebook post informing them that they can get a special grant to help pay medical bills. The link within the post takes them to a bogus website claiming to be a government agency called the "U.S. Emergency Grants Federation" where they are asked to provide their Social Security Number under the guise of needing to verify their identity. In other versions, fraudsters claim individuals can get additional money –up to $150,000 in some cases. The victims are asked to pay a "processing fee" to receive a grant.
In North Carolina, there are several reports of a coronavirus scam in which potential victims received phone calls. Fraudsters told the victims they qualified for a $1,000 to $14,000 coronavirus stimulus payment; however,they must first pay a processing fee.
Coronavirus direct payments will likely be in the form of direct deposits or through U.S. Treasury checks. Fraudsters may look to seize this opportunity to create counterfeit U.S. Treasury checks to use in their scams. Knowing when the stimulus checks will be issued, fraudsters could steal U.S. Treasury checks out of the mail and attempt to cash them at a credit union after opening an account. This was a common occurrence in the aftermath of Hurricane Sandy as fraudsters counterfeited and forged U.S. Treasury checks representing the Federal Disaster Assistance checks.
Fraudsters may also attempt to scam members into providing their account number under the pretense of direct depositing the stimulus payment to their account.
Verify Treasury Checks
https://tcva.fiscal.treasury.gov/approot/tcva/TCVA_Welcome.html
ARTICLE FROM AARP FRAUD NETWORK
The holiday season brings the blessings of gift-giving, good cheer and time with family and friends. It also brings plenty of opportunities for cybercrooks to spoil your celebrations. A few scams are specific to the holidays, but most are variations on everyday frauds, ramped up to match seasonal spikes in spending and web traffic. With a little preparation and vigilance, you can lessen your chances of being victimized.
Not surprisingly, holiday scams often center on shopping, especially online. Sixty percent of consumers take to the internet to buy holiday gifts, according to a Deloitte survey. As real retailers roll out their seasonal deals, cybersecurity company ZeroFOX says, scammers seek to snare bargain-hunting shoppers with bogus websites and, increasingly, social media campaigns that impersonate major brands, especially in fashion, tech and sporting goods.
These "spoofing" sites and fake posts entice you to spend money for products you'll never receive. Further, many are vehicles for harvesting credit card numbers and other personal data that fraudsters use to commit identity theft or sell on the dark web. Scammers may distribute malware-loaded links or attachments via supposed coupon offers or "order confirmation" emails asking you to verify an order you never placed. Frauds involving gift cards — the No. 1 item on holiday wish lists, according to National Retail Federation research — also shift into high gear during the holidays.
Other hallmarks of the season provide grist for grifters:
Charity scams: Thirty percent of giving to nonprofits is done from #GivingTuesday (the Tuesday after Thanksgiving) through New Year's Eve, fundraising software company Network for Good reports. That means more sham charities exploiting Americans' goodwill via fake websites and pushy telemarketers.
Delivery scams: As holiday packages crisscross the country, scammers send out phishing emails disguised as UPS, FedEx or U.S. Postal Service notifications of incoming or missed deliveries. Links lead to phony sign-in pages asking for personal information, or to sites infested with malware.
Travel scams: Going home for the holidays carries risks other than family feuding. Spoof booking sites and email offers proliferate, with travel deals that look too good to be true and probably are.
Letter from Santa scams: A custom letter from the jolly old elf makes a holiday treat for the little ones on your list, and many legitimate businesses offer them. But so do many scammers looking to scavenge personal information about you or, worse, your kids or grandkids, who may not learn until many years later that their identity was stolen and their credit compromised.
Huge discounts on hot gift items, especially when touted on social media posts or unfamiliar websites.
Spelling errors or shoddy grammar on a shopping website or in an email.
A shopping or travel site does not list a phone number or street address for the business and offers only an email address or a fill-in contact form.
A site does not have a privacy policy.
An unsolicited email asks you to click on a link or download an app to access a deal or arrange a delivery.
Do mouse over links in emails and social media ads to display the true destination URL, and click through only if you're certain it's a legitimate site.
Do pay by credit card. That way you can dispute charges and limit the damage if it turns out you were scammed.
Do research unfamiliar retail, travel and charity sites online. Search for their names with terms like "scam," "complaints" or "reviews," and look them up on evaluation and information sites like those listed below under "More Resources."
Do look for return and refund policies when shopping on an unfamiliar or suspicious site, and make sure they are clear.
Do carefully examine gift cards at the point of purchase. Signs of tampering could mean a thief has accessed the card's PIN code and can drain its value as soon as someone buys and loads it.
Don't conduct financial transactions on a site unless the URL begins with "https://" or there's a padlock or unbroken key icon in the address bar or at the bottom of the browser window. These indicate a secure connection.
Don't buy anything online while using a public Wi-Fi network. It might not be secure.
Don't make a purchase or donation if a website or caller seeks payment by wire transfer, gift card or prepaid card. These are like forking over cash.
If someone is using your personal or financial information to make purchases, get benefits, file taxes, or commit fraud, that's identity theft. 
Step 1:  Call the companies where you know fraud occurred.
Call the fraud department. Explain that someone stole your identity.
Ask them to close or freeze the accounts. Then, no one can add new charges unless you agree.
Change logins, passwords, and PINs for your accounts.
Step 2. Place a fraud alert and get your credit reports.
To place a fraud alert, contact one of the three credit bureaus.  That company must tell the other two.

Experian.com/fraudalert - 1-888-397-3742
TransUnion.com/fraud - 1-800-680-7289
Equifax.com/creditreportassistance - 1-888-766-0008

Get your free credit reports from Equifax, Experian, and TransUnion.  Go to annualcreditreport.com or call 1-877-322-8228.
Review your reports.  Make note of any account or transaction you don't recognize. This will help you report the theft to the Federal Trade Commission (FTC) and the police.
Step 3. Report Identity theft to the FTC.
Go to Identitytheft.gov or call 1-877-438-4338. Include as many details as possible.
What To Do Next
Take a deep breath and begin to repair the damage.
Contact our Risk Management Department at [email protected]
For more information visit identitytheft.gov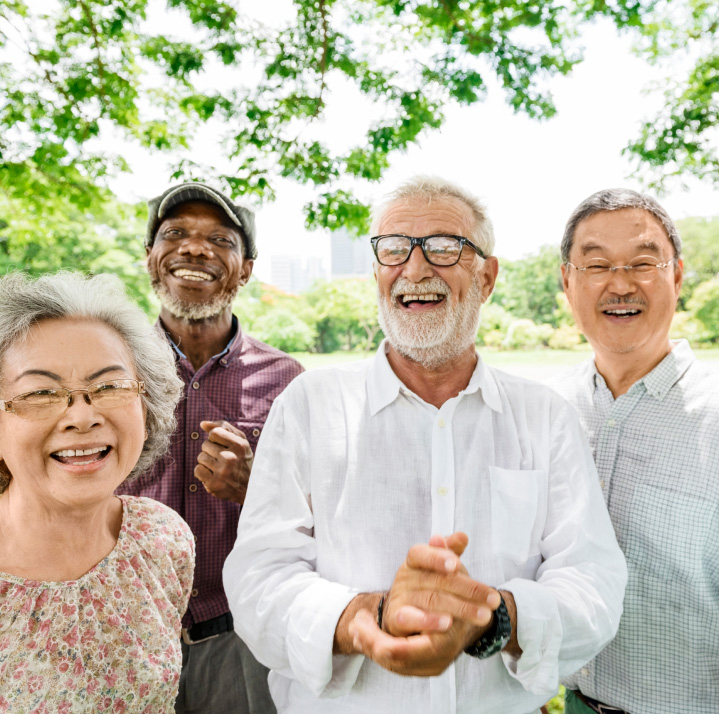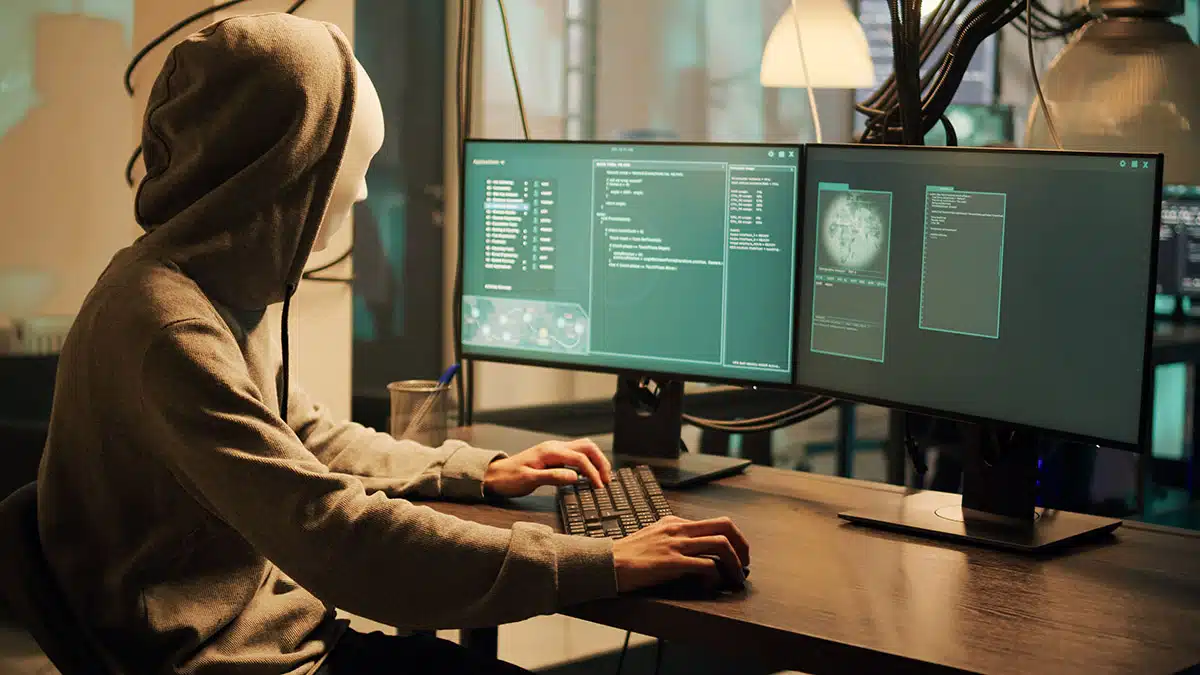 Did someone promise you a job - if you pay them? Never pay anyone who promises you a job, a certificate that will get you a job, or secret access to jobs. Those are scams.
Did the IRS call saying you owe money?The IRS never calls to ask for money.
Did someone else from the government call, threatening you and demanding money?The government doesn't call to threaten you or ask for money.
Entering the Diversity Visa Lottery to get a Green Card?It's free to apply and choice is random. No one can increase your chance of winning.
Looking for legal help with immigration?Use a lawyer or an accredited representative, never a notario.
Did you get a call or email saying you won something? Except there's a fee?Never pay for a prize. That's a scam. You'll lose your money.
Did a caller offer to help you get back some money you lost?No government agency or legitimate business will call and demand money to help you get money back.
Did you get a check form someone who asked you to give them part of the money back?Never give someone money in return for a check. Fake checks can look real and fool the bank. You'll have to pay back all the money.
Did you get an email, text, or call asking for your credit card, bank account, or Social Security number?Never give that information to anyone who asks over email, text or phone.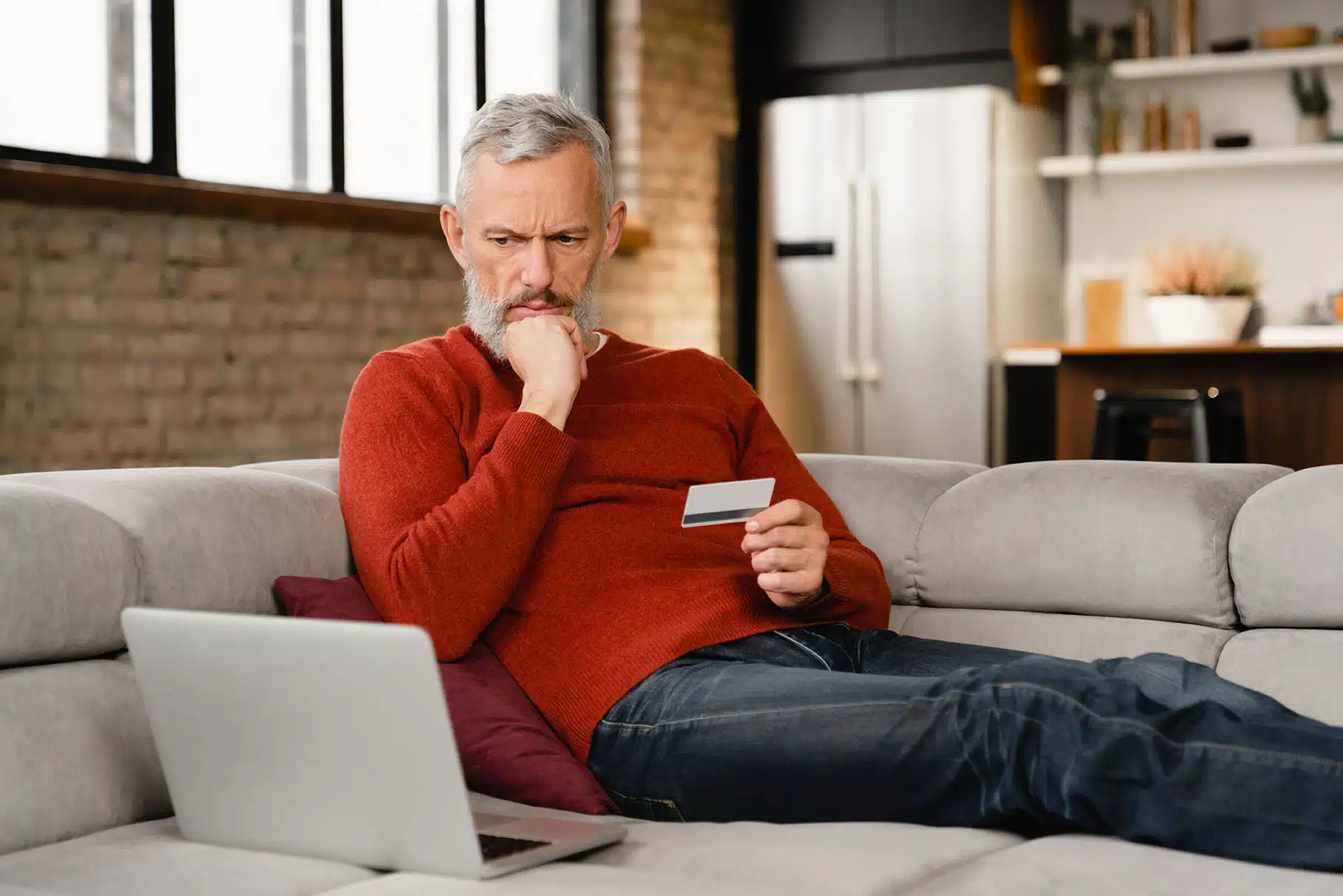 You see an ad on TV, telling you about a new law that requires you to get a new health care card. Maybe you get a call offering you big discounts on health insurance. Or maybe someone says they're from the government, and she needs your Medicare number to issue you a new card.
Scammers follow the headlines. When it's Medicare open season, or when health care is in the news, they go to work with a new script. Their goal? To get your Social Security number, financial information, or insurance number.
So, take a minute to think before you talk: Do you really have to get a new health care card? Is that discounted insurance a good deal? Is that "government official" really from the government? The answer to all three is almost always: No.
Stop. Check it out. Before you share your information, call Medicare (1-800-MEDICARE), do some research, and check with someone you trust. What's the real story?
Pass this information on to a friend.  You probably saw through the request.  But chances are you know someone who could use a friendly reminder.
Want to know more? Sign up for scam alerts at ftc.gov/subscribe
You get a call: "Grandma, I need money for bail." Or money for a medical bill.  Or some other kind of trouble. The call says it's urgent - and tells you to keep it a secret.
But is the caller who you think it is? Scammers are good at pretending to be someone they're not.  They can be convincing: sometimes using information from social networking sites, or hacking into your loved one's email account, to make it seem more real.  And they'll pressure you to send money before you have time to think.
Stop. Check it out. Look up your grandkid's phone number yourself or call another family member.
Pass this information on to a friend. You may not have gotten one of these calls, but chances are you know someone who will get one - if they haven't already.
How Do I spot A money Wiring Scam?
Wiring money is like sending cash.  Do not wire money to people you do not know. Most money wiring scams look like this:
someone you do not know asks you to wire money
A scammer might use different ways to convince you to wire money.  The scammer might say:
you won a prize, or inherited money, but you have to pay fees first
you won the lottery, but you must pay some taxes first
a friend or family member is in trouble and needs you to send money to help
you need to pay for something you just bought online before they send it
you got a check for too much money and need to send back the extra
These are all tricks. When you hear stories like these, you have spotted a money wiring scam.
What If I Already Wired Money To Someone?
Scammers are good at being friendly.  They also are good at fooling people.  Here is how you can stop a scammer:
Never wire money to someone you do not know.
Never wire money because someone contacted you:

even if you feel like you know the person
even if the person says he is your friend or related to you
What If I Already Wired Money To Someone?
If you sent money to someone who contacted you, report it to the Federal Trade Commission (FTC).
The FTC uses complaints to build cases against scammers.  Any information you can give helps investigators.
---
Heads Up. Stop. Think. Connect. Online Safety
connecting with friends and family online.
downloading apps.
sharing what you're doing - and where you are.
sharing photos and videos on-the-go.
building your online profiles and reputation.
The truth is there are some risks involved in posting, playing, and talking to people online.  It can be easy to over-share, embarrass yourself, mess up your computer, and possibly get messages from creepy people.
Asking a few key questions first can help you protect yourself, your friends, your accounts, and your devices.
Before you post a message or a photo, download a game, or buy something online...ask yourself:

How will I feel if my photos or comments end up somewhere, I didn't mean for them to be?
Do I know and trust who I'm dealing with?
Some information should stay private. Your Social Security number and family financial information - like your parents' bank account or credit card numbers - should stay in the family.
Don't reply to messages that ask for your personal information - like passwords. That's true even if the message looks like it's from a friend, family member, or company you know - or says something bad will happen if you don't reply.  Chances are it's a fake, sent to steal your information.  Just delete it.
Don't stay permanently signed into accounts.  Log out when you're done using them.
Got apps? Try to check what information the app collects - before downloading.  And check out your own privacy settings.  Also think about whether getting that app is worth sharing the details of your life.  You might be giving the app's developers access to your personal information.
Passwords are one way to keep other people out of your accounts.  Here's how to create good ones:
Be unique. Come up with different passwords for your different accounts.  If you reuse the same password and it's stolen, someone could use it to hack into your other accounts.
Be strong. The longer your password, the harder it is to crack. Create a password with at least 12 characters, use a mix of uppercase and lowercase letters, numbers, and symbols.
Avoid the obvious. When creating passwords and security questions, don't use names, dates, phone numbers, or anything someone could learn about you from social media.  That's too easy to guess.  Get creative! And definitely don't use "password123".
Keep it private.  Don't share your passwords with anybody.
For more information on guarding your online presence visit ftc.gov/onguardonline
Ways To Protect Yourself and Your Information
Don't carry all of your important papers or ID cards with you.
Don't click on links in emails unless you're sure you know what it is. Clicking can put bad programs on your device.
If you're shopping or applying for a job online, make sure the website starts with https. The 's" means the site is secure.
---
Be wary of phone calls or pop-ups on your device from a claimed tech support representative for a device or software. These scammer tech support representatives often claim there is something wrong with your device or software. They will identify a fake technical problem and request immediate payment to "fix" this problem, either by wiring money, putting money on a gift card, prepaid card, or cash reload card, or using a cryptocurrency or a money transfer app because they know those forms of payment can be difficult to reverse.
Spotting and Avoiding Tech Support Scams
Tech support scammers use many different tactics to deceive people. Identifying these tactics will help you avoid falling for the scam.
Tech support scammers will call, often from spoofed numbers, and pretend to be a tech support representative from a well-known company. These scammers will tell you there's a problem with your device that needs to be investigated promptly. Typically, they will ask you to install software to remotely access your computer and pretend to run a diagnostic test. Then they will try to make you pay for a fake computer problem.

Tip: If you receive a phone call that you didn't expect from someone claiming there's a problem with your computer, hang up immediately.
Another form of tech support scams is through deceiving pop-ups that appear on your computer. These pop-ups will look like an error message from an antivirus software or operating system, and it may even use logos from trusted websites or companies. The message in the pop-up warns you about a security issue on your device and will instruct you to call a phone number or click a link to receive tech support.

Tip: If you receive this type of pop-up on your computer, don't call the number or click on the link. Authentic security warnings and messages will never ask you to call a phone number.
Digital Ads & Search Queries
Tech support scammers try to get their websites to show up in online search queries for tech support either organically or through paid ads in hopes you will contact them for assistance.
Tip: If you're looking for tech support, go directly to a company you know for help.
Legitimate tech companies will not contact you by phone, email, or text to inform you there's a problem with your device. Security pop-up warnings from real tech companies will never ask you to call a phone number or click on a link.
If you think there's a problem with your computer, please update your computer's software and run a scan. If you need additional help, go to someone you know and trust. Many software companies offer online or phone support.
If you paid a tech support scammer with a credit or debit card, you may be able to stop the transaction. Contact Tidemark immediately.

If you paid a tech support scammer with a gift card, contact the company that issued the card right away. Tell them you paid a scammer with the gift card and ask if they can refund your money.

If you gave a scammer remote access to your computer, update your computer's security software. Then run a scan and delete anything it identifies as a problem.

If you gave your username and password to a tech support scammer, change your password right away. If you use the same password for other accounts or sites, change it there, too. Create a new password that is strong.




Finally, please report all tech scammers to the FTC at

ReportFraud.ftc.gov

.
 If you spot a scam or think you are a victim, please report it to the Federal Trade Commission.
 Call the FTC at 1-877-FTC-HELP
(1-877-382-4357 or TTY 1-866-653-4261)
Go online: ftc.gov/complaint

Your complaint can help protect other people. By filing a complaint, you can help the FTC's investigators identify scam artists and stop them before they can access a friend's hard-earned money. If really makes a difference.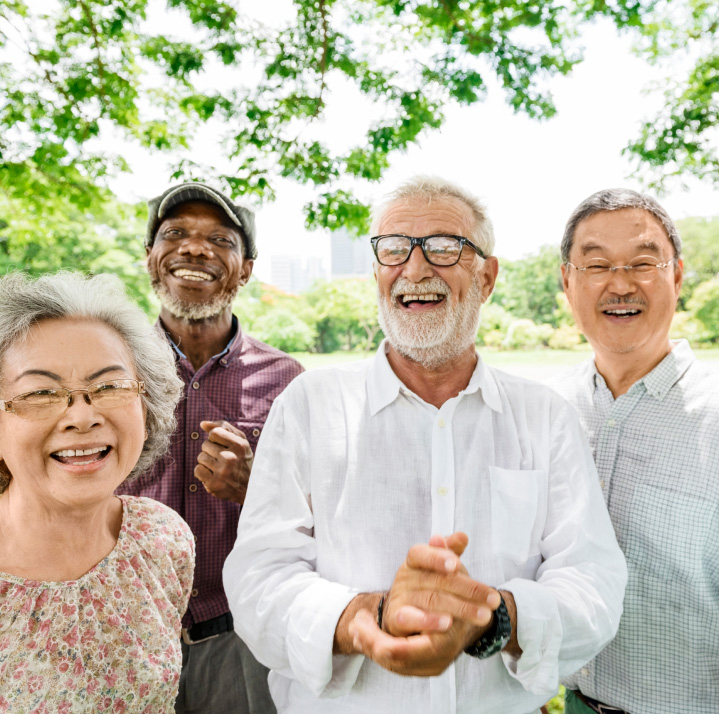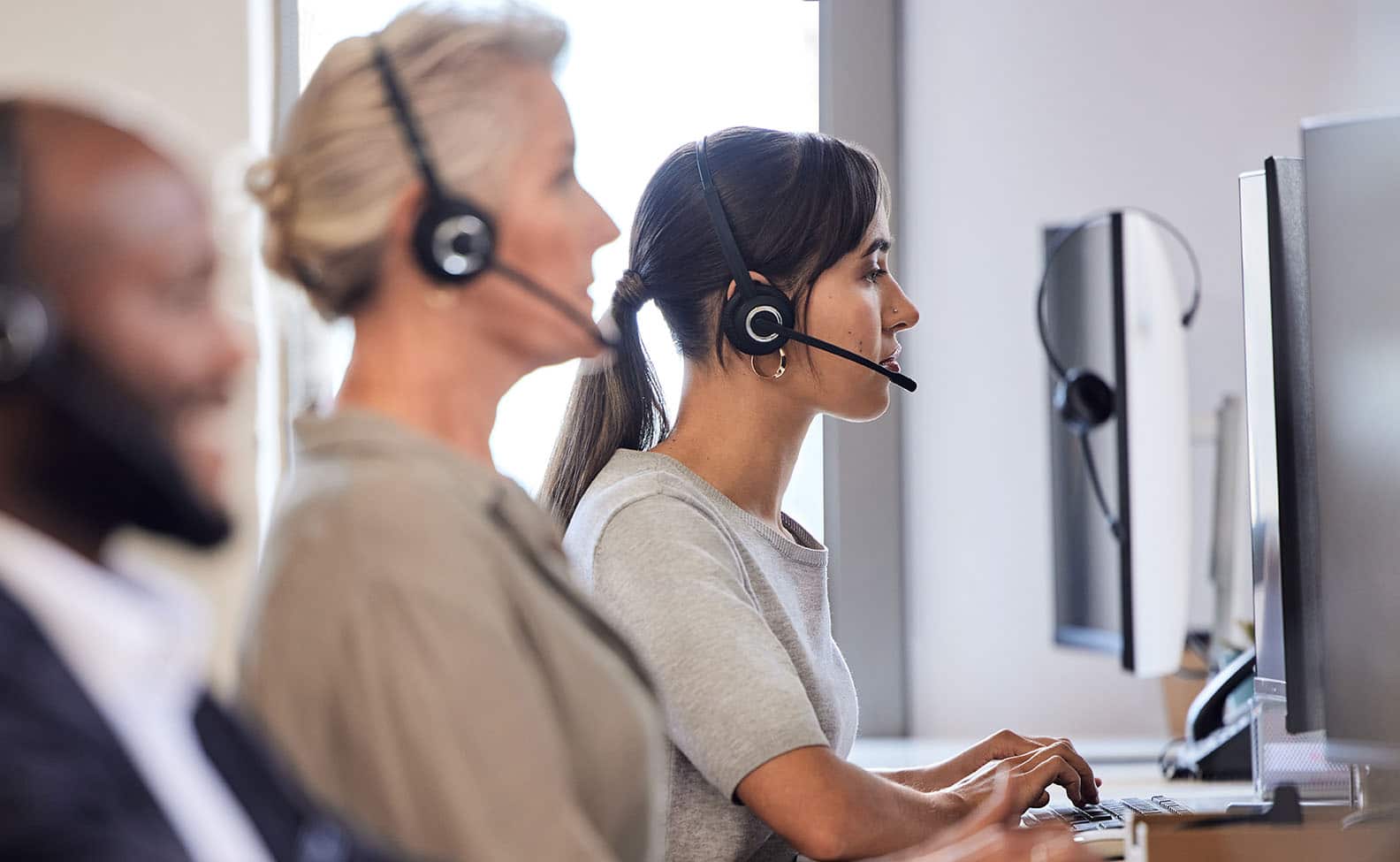 Frequently Asked Questions
Plus, You Get Access to Our

Member Premium Benefits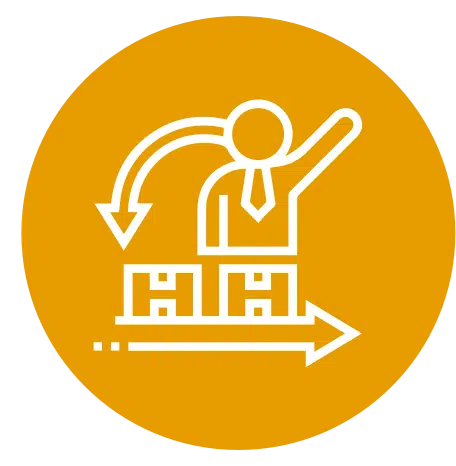 You Become a Member-Owner
We don't exist to enhance the wealth of our shareholders, we are member-owned. As a not-for-profit organization, we use our profits to increase Member benefits and support community causes.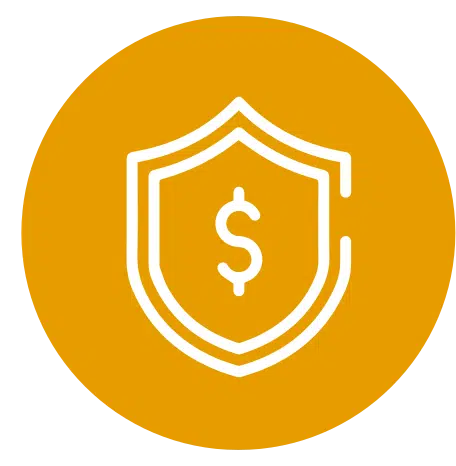 Your Money is Insured & Protected
Instead of being covered under FDIC, your deposits are covered under the National Credit Union Administration (NCUA), which insures deposits up to $250,000, the same amount as the FDIC. It's a different name but the same function.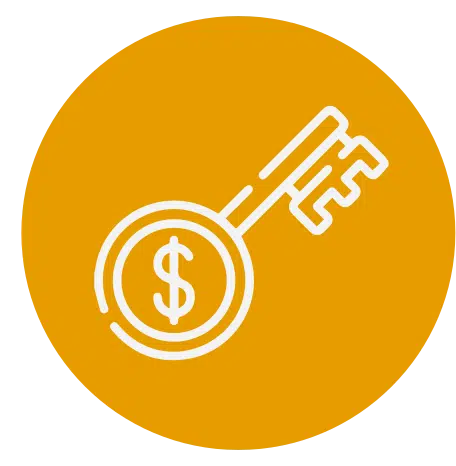 Your Funds Are Easy to Access
With online and mobile banking, you have access to your account anytime and anywhere from your computer, smartphone, or tablet. Check your account balance, transfer funds, pay bills, and manage your finances easily without going to the bank.